According to Palestinian medical sources, nine Palestinians were murdered during an Israeli raid in jenin, the occupied West Bank, the worst in years. In the hotspot town of Jenin, an elderly woman was reported killed.
The Israeli military stated its troops moved in to capture Islamic Jihad members planning "big assaults". The Palestinian presidency accused Israel of a "massacre" in Jenin, the site of multiple raids in recent months.
The incursions are part of an anti-terrorism drive launched by the Israeli military in April.
Israeli Raid In Jenin, Nine Deaths
On Thursday morning, heavy gunfire and explosions were be heard in video footage from the Jenin refugee camp, as Israeli troops surrounded structures and engaged with Palestinian terrorists.
Magda Obaid, 60, Saeb Izreiqi, 24, and Izzidin Salahat, 26, were among those slain, according to the Palestinian health ministry. Twenty people were also injured, four of them critically, according to the report.
The Israel Defense Forces (IDF) said its troops invaded Jenin to arrest an Islamic Jihad "terror squad", who it accused of being "heavily involved in planning and executing many major terrorist assaults on Israeli citizens and soldiers".
According to the report, officers surrounded a building and three armed suspects were "neutralised" after opening fire, while a fourth suspect surrendered. According to the IDF, troops were fired upon by additional Palestinian militants and responded fire, hitting targets. It claimed it was looking into "claims about more casualties".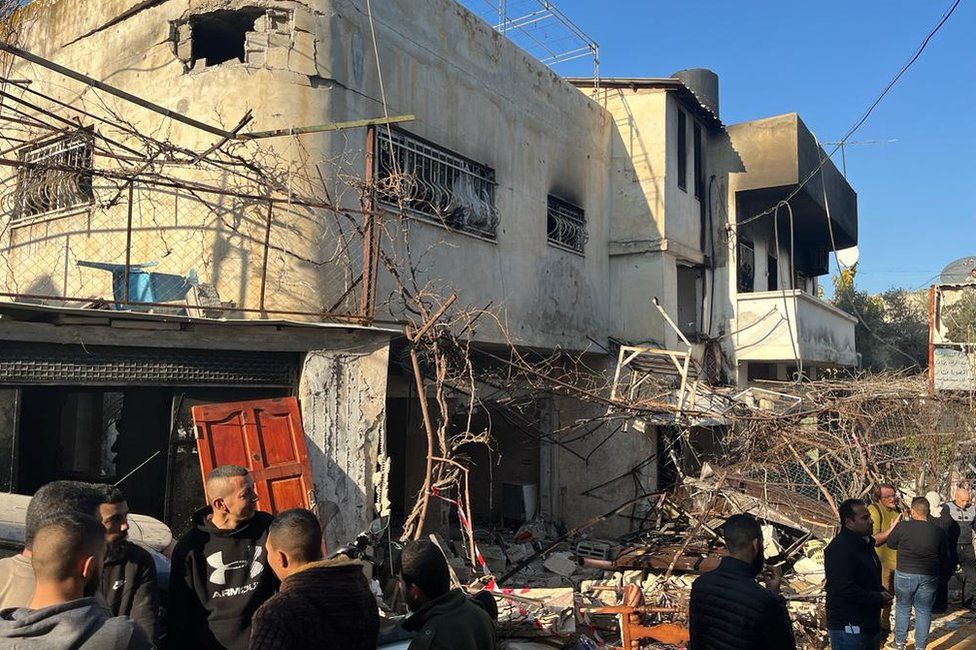 According to Islamic Jihad and Hamas, its militants attacked the troops with gunfire and improvised explosive devices.
The IDF stated the residence was being used as a hideout by an Islamic Jihad cell, and furnishings inside had caught fire.
The exterior walls of the ground level were reduced to rubble, exposing the bathroom taps and sink. Meanwhile, the upper floor was riddled with bullet holes, and the stairs held a pool of blood.
See More: California Mass Shooting In Half Moon Bay

What do you think of the story? Tell us in the comments section below.