The Walt Disney Company saw a number of significant achievements in 2019, including the debut of Disney+ with 10 million users on Day 1, a colossal $71 billion acquisition of Fox's entertainment assets, and the release of "Avengers: Endgame," the second-highest grossing movie in the history of the box office.
These accomplishments demonstrated Disney's capacity to capitalize on its intellectual property (IP) across a variety of mediums, including movie theaters, amusement parks, and streaming services, among others.
After over four years have passed, questions have been raised about whether or not it was prudent to concentrate all of these assets in a single location.
Bob Iger, the CEO of Disney, has considered the question of whether the company has become too enormous for its own benefit. Some people on Wall Street are even calling for the financial industry to be broken up.
Not to Be Missed: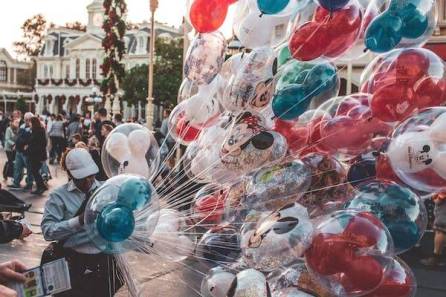 It was against the law for retail investors to put money into high-growth firms before the year 2016.
This Kevin O'Leary-backed startup now allows anyone to become a venture capitalist with as little as $100, according to recent changes in federal legislation.
When it first went public, Airbnb had a value of $47 billion.
This new platform, dubbed "Airbnb for RVs," is going after the $540 million dollar RV rental market.
It offers renters savings of 25% and up to $50,000, and anybody may invest in the business.
The theme park side of Disney's business is exhibiting some symptoms of slowing down, the company's linear television business is experiencing a drop, and the rise of Disney+ subscribers has lost steam.
It would appear that Dinsey has fallen behind its competitors at the box office, which has resulted in a nine-year low in its stock price and underperformance when compared to the S&P 500.
Michael Nathanson, an analyst at MoffettNathanson, has cast doubt on the organization of the company and suggested the formation of two separate Disney companies: one that would concentrate on theme parks, Disney+, and studio intellectual property, and the other that would cover everything else, such as linear networks, ESPN+, Hulu SVOD, Hulu Live TV, and Disney+ Hotstar.
"Then why not just completely cut ties with them?" During the results call on August 9, Nathanson posed this question to Iger.
Iger has not disclosed any information regarding the company's future organizational structure, but he has emphasized the investigation of several strategic options for ESPN and the linear networks.
Iger believes that the expansion of Disney's film studios, theme parks, and streaming services will be the primary drivers of the company's growth over the next few years. In particular, ESPN is going to go through an extensive shift to become a platform that caters directly to customers.
However, analysts and media experts are warning that this journey might be difficult, partly due to the high costs of sports rights and the potential resistance from customers who currently subscribe to several streaming services. These are the two primary reasons why this journey could be difficult.
Disney may be able to reduce its debt, eliminate divisions that generate losses, and gain a more transparent understanding of its place in the future of the quickly transforming media landscape by dividing the business into two separate entities.
Jessica Reif Ehrlich, an analyst at Bank of America Securities, argues against a clean break and states that Disney's assets synergize, with studio IP driving the parks and linear networks generating cash for investments in growth areas such as streaming.
Ehrlich proposes capitalizing on the inherent worth of the brand in order to open up new doors of opportunity.
She uses the example of ESPN's sports betting partnership with Penn Entertainment Inc. as an illustration of promise that has not yet been used.
Nathanson, however, is of the opinion that the current structure does not fully realize the value contained within Disney's assets.
As a result, he proposes the formation of a new company that would combine Disney's Parks, Experiences, and Products segment with Disney+ and studio IP.
This new company would potentially trade at a premium valuation due to the iconic assets it possesses and its robust revenue growth.
The process of reevaluating business structures is not something that is exclusive to Disney. Other legacy media behemoths, such as Paramount Global and Lionsgate, have investigated comparable avenues of expansion.
For example, Paramount recently scrapped its intentions to sell a controlling stake in BET Media Group after realizing that the proceeds from the sale wouldn't considerably cut the company's debt.
As part of a larger transition into an era dominated by streaming services, Lionsgate has decided to separate its studio operations from those of Starz.
The concept of separating the firm is currently being considered, but it is not an easy choice to make.
This is because the many assets owned by Disney are intricately connected to one another, and the separation of these assets could be difficult and may not necessarily solve the problems currently facing the company.
Read more about investing in startups from Benzinga here:
Consuming an excessive amount of caffeine yet still finding yourself exhausted? This young company has discovered the key to unlocking the mystery of why your coffee and CBD might not be working.
Gamers are making millions off of the sale of their used gaming equipment. Find out why average gamers and investors are claiming a stake in their side hustles, as well as how they invested over $1.2 million in this fledgling company.
Join Benzinga Pro for free today to receive real-time alerts on your stocks and ensure you don't miss out! Test out the tool that will make your investing more efficient, effective, and profitable.
The article titled "Disney Struggles As Stock Falls To 9-Year-Low And Park Attendance Slows — Wall Street Asks, 'Why Not Make A Clean Break?'" describes Disney's struggles as its stock falls to a nine-year low and park attendance slows.
first published on Benzinga.com in its original form.The company's stock has reached a nine-year low, and park attendance has slowed significantly in recent years. The question being posed by Wall Street is, "Why Not Make a Clean Break?"
What do you say about this story? Visit Parhlo World For more