The expected Sunday just got more thrilling for Harry Potter lovers! The first child for actor Daniel Radcliffe and his longterm partner Erin Darke is expecting soon. The good news was made public as photographers saw Darke taking a leisurely stroll in New York City while sporting a visible baby bulge.
Daniel Radcliffe Expecting First Child Erin Darke
Radcliffe's alum's representative verified the information to Us Weekly. In the photos, Darke was wearing a black zip-up hoodie that hugged her belly, along with matching leggings and a peacoat with a black-and-white check pattern. With her orange boots, she brought colour into the room. Radcliffe, on the other hand, wore a winter hat with a bold blue and yellow pattern with a navy puffer jacket.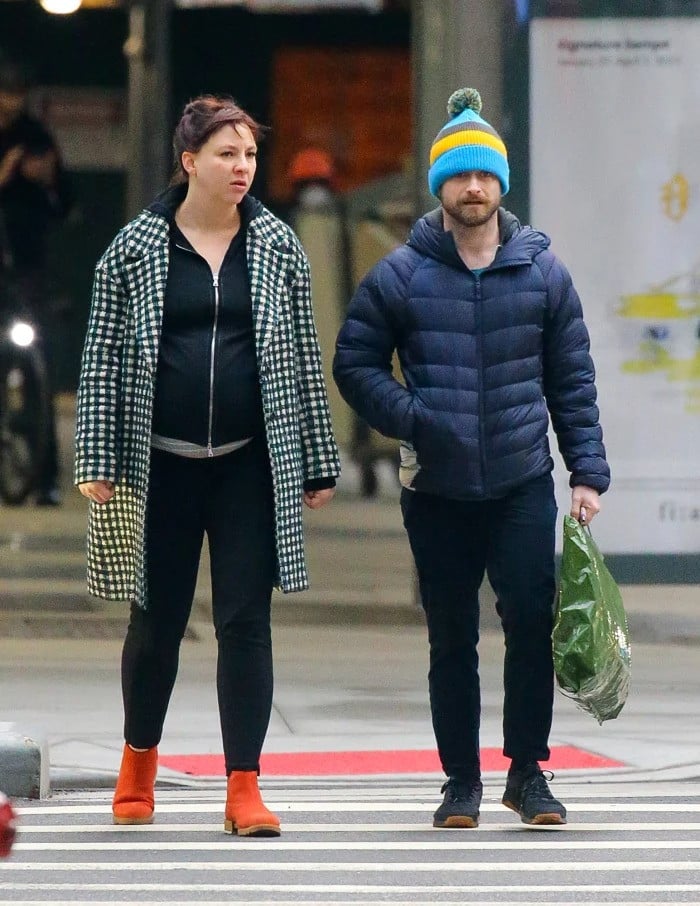 Inseparable since they first connected on the set of the 2013 movie Kill Your Darlings, the pair has been together for more than ten years. Social media was used by the actor's followers to share their joy at the news, and of course there were Harry Potter allusions. Twitter was flooded with congratulations for the actor, with discussions ranging from the name of the child to whether or not it will be a half-blood.
Harry Potter junior ?? https://t.co/pQShlt4PQW

— ROOQS (@rookhy) March 25, 2023
In prior interviews, Radcliffe discussed his wish to have kids and his plans to include them in his work on set. In an interview with Newsweek, he stated, "I want my kids, if and when they exist… I would love for them to be around film sets." "Film sets are fantastic locations. I believe that youngsters may benefit greatly from it most of the time." He did, however, also profess a wish to protect his future offspring from the drawbacks of fame.
Throughout his acting career, Radcliffe has kept busy, most recently appearing in the movie Weird: The Al Yankovic Story. Supporters are eager to know what Radcliffe's future holds for him, both personally and professionally as a new dad and in his career.
See More: Billionaire Rupert Murdoch Engagement At 92 Age
What do you think of the story? Tell us in the comments section below.