Leopards are hated by baboons, and for good reason. One of the primary predators of baboons, big cats usually hunt the monkeys at night by scaling the trees where they spend their collective slumber.
When the sun is out, though, things are different, and a recent South African video demonstrates that the big monkeys do occasionally exact their retribution.
Aug. 15, the Latest Sightings Instagram feed posted a video of a group of about fifty baboons attacking a leopard in the middle of the road.
According to a post on Latest Sightings, Ricky da Fonseca filmed it in Kruger National Park.
Fonseca clarified that he saw the enormous male leopard ambling down the side of a road while driving close to the Tshokwane picnic area.
Fonseca saw the group of baboons in the middle of the road as the car stopped and he prepared his camera. Then he saw the leopard squatting in the grass, beginning to follow the group.
There was a sense of suspense as the leopard got closer to the baboons, according to Fonseca. "The leopard suddenly leaped out of the grass with a burst of speed, hoping to surprise one of the baboons."
The leopard's attempt never got off the ground.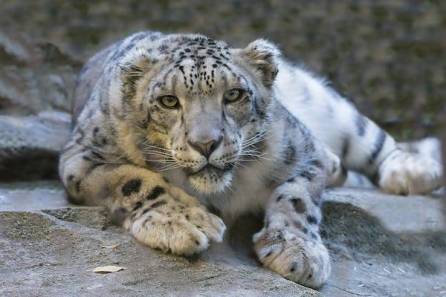 One of the largest baboons in the troop charges directly at the leopard as it approaches, obstructing its path. The leopard is closing in on the troop.
Eight or nine baboons are already on top of the leopard when the two clash and reach the ground.
The leopard twists around helplessly on its back while the rest of the colony turns around, and in a matter of seconds, dozens of them are biting, kicking, and tearing at it.
It is unbearable to hear the cacophony of baboon screeches and leopard roars.
They assaulted in unison, according to Fonseca. The leopard became disoriented as a result, and they took advantage by encircling, growling, and attacking it. They were completely callous.
The next ten seconds see more baboons enter the fight as the leopard tries to eject them, continuing the savage beating.
Even though the video concludes with the cat managing to get up and go, the baboons are still after it.
"The leopard fled with a few cuts and bruises on his body," Fonseca stated. He must have felt more pain in his ego than his body.
What do you say about this story? Visit Parhlo World For more